10073 Commerce Park Drive
Cincinnati, OH 45246
Company Established In
1967
CATEGORIES & HEADINGSdetails >>
Polymet, a world-class manufacturer of high performance wire for hardfacing, welding, and thermal spraying, produces high quality products used in aerospace, automotive, cement, mining, lumber, nuclear, power generation, and other industries.

Our wires are ideal for demanding applications such as metal to metal, metal to earth, high impact, high abrasion, corrosion, and high temperature wear factors.


Gas Turbine Hardfacing & Welding Wire

At the core of Polymet are a group of alloys that made Polymet the high quality industry leader it is today. Polymet s Gas Turbine Hardfacing Wire and Welding Wire product line offers hardfacing alloys once thought to be impossible to produce. Polymet also offers aerospace grade welding wire who s cleanliness and level of quality have caused customers around the world to demand Polymet processing in their specifications. More than 35 cobalt based alloys and nickel based alloys make up this product line that serves as the backbone to this one of a kind product offering.


Industrial Hardfacing And Welding Wire

Metal cored wire, flux cored wire, and solid cobalt wire makes this product line a one stop shop for hardfacing alloys. Polymet s cored wire technology allows it to produce iron alloy, nickel alloy, cobalt alloy and specialty carbide wires for high deposition high quality GMAW and SMAW processes. Polymet s hot extrusion technology allows it to produce cobalt based hardfacing alloys for GTAW, hot wire TIG, plasma and laser welding.


Thermal Spray Wire

Whether you call it thermal spray wire, arc spray wire, or metalizing wire, Polymet manufactures a wire that is sure to meet the demands of your thermal spray coating application. From iron based amorphous alloys to nickel based alloys for the aerospace industry, Polymet manufactures the highest quality wire in the world for both twin wire arc spray and flame spray operations. Polymet produces over 35 alloys for thermal spray applications.
Product Showcase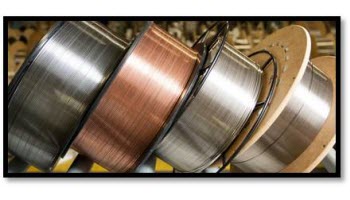 Our industrial product line consists of nickel and cobalt-based alloys. We manufacture both solid and cored-wires. These products are widely used for hardfacing in the valve, lumber, and mining industries.





The POLYSTEL products are equivalents to Stellite® 1, Stellite® 190, Stellite® 6, Stellite® 12, Stellite® 12H, and Stellite® 21. The POLYTUNG products are equivalents to Durmat® NIFD and Durmat® NICRW. The POLYWEAR products are equivalents to Colmonoy® 5 and Colmonoy® 6. Our quality, however, is superior. read more